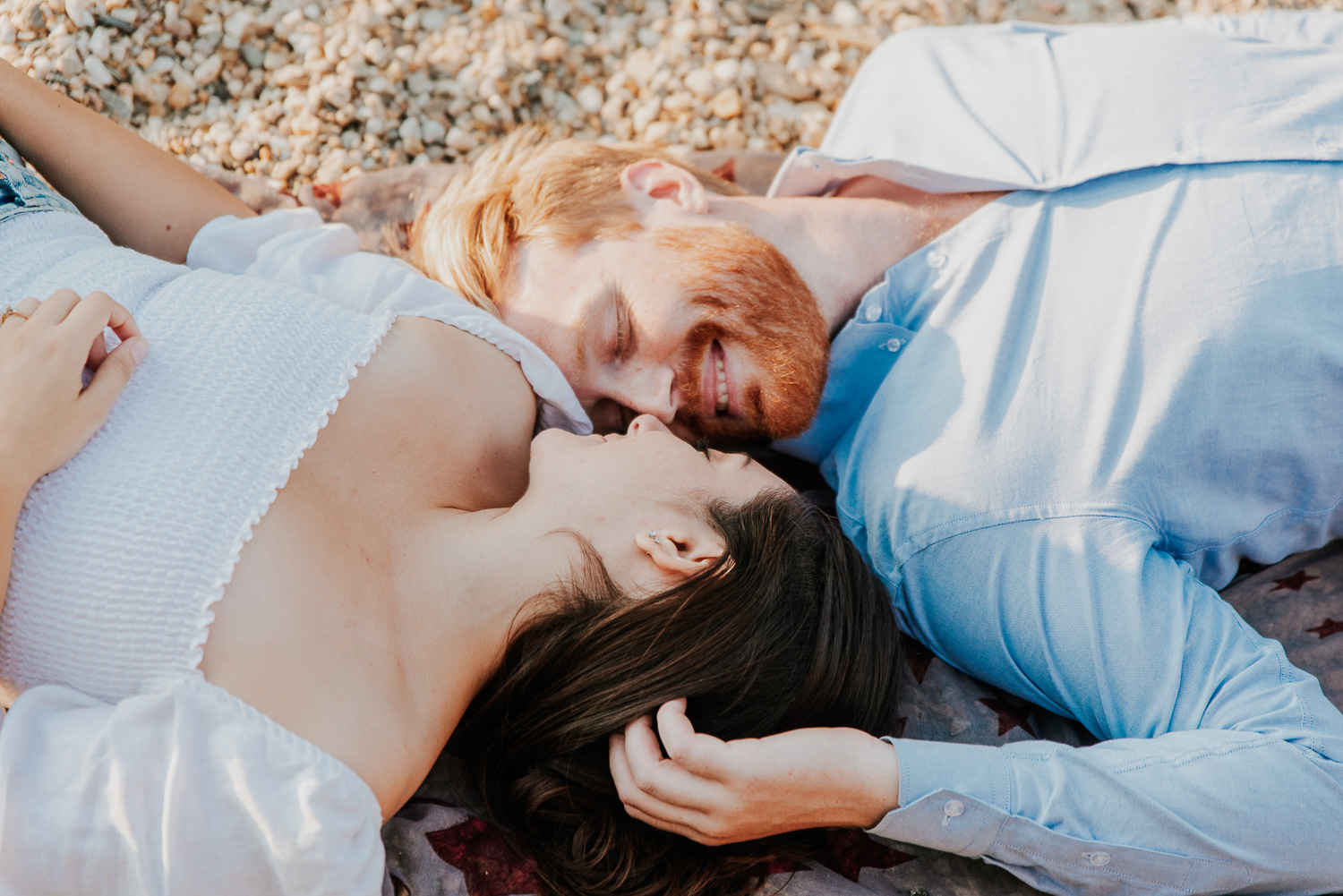 Pre-wedding Photoshoot: 4 Reasons Why You Should Do It
Pre-wedding photoshoot is a rapidly increasing trend in the wedding industry. More and more couples are choosing to spend some time in front of the lense prior to their big day. If you're a camera-shy person, you must wonder, why?? In fact, there are a number of advantages! Read on to explore 5 reasons why it actually could be useful for you.
1. Get used to being in front of camera
Everyone has a different way to "cope" with a camera, but being camera-shy, or camera-conscious is never a good thing to experience on your wedding day. This is why it is a great idea to do a photoshoot trial and see how you react to the camera. Maybe you are one of those people who always smile (saying "cheese" in your mind) when the camera is pointed at you? Or maybe you are used to covering your face, as you always try to avoid the pictures of you being taken?
Well, you won't have to worry about that, as we will figure it out together. Usually, during the pre-wedding photoshoot, we create a strategy, how you and your partner would feel comfortable in front of the lense. The best method so far was to see me, the photographer, like a paparazzi, meaning that you, the couple, should not notice me at all. This mostly leads to natural and more relaxed photos, or even some funny ones (if I really get into the paparazzi role, and start hiding behind the corners).
---
2. Chance To Get To Know Your Photographer.
Some couples meet their photographer for the first time on their wedding day. The world won't end because of that, but it definitively will put a lot of pressure on the photographer to deliver mind-blowing shots that'll fit your expectations. Instead, if you choose to have a pre-wedding photoshoot, you allow me to test the best angles, poses, background and locations that would perfectly suit you and your partner. Also, it'll help me to understand your chemistry with your other half, and both of you would know my style of work as well. In general, it will be a fun session where we all can bond and share our thoughts on making your wedding day even more awesome!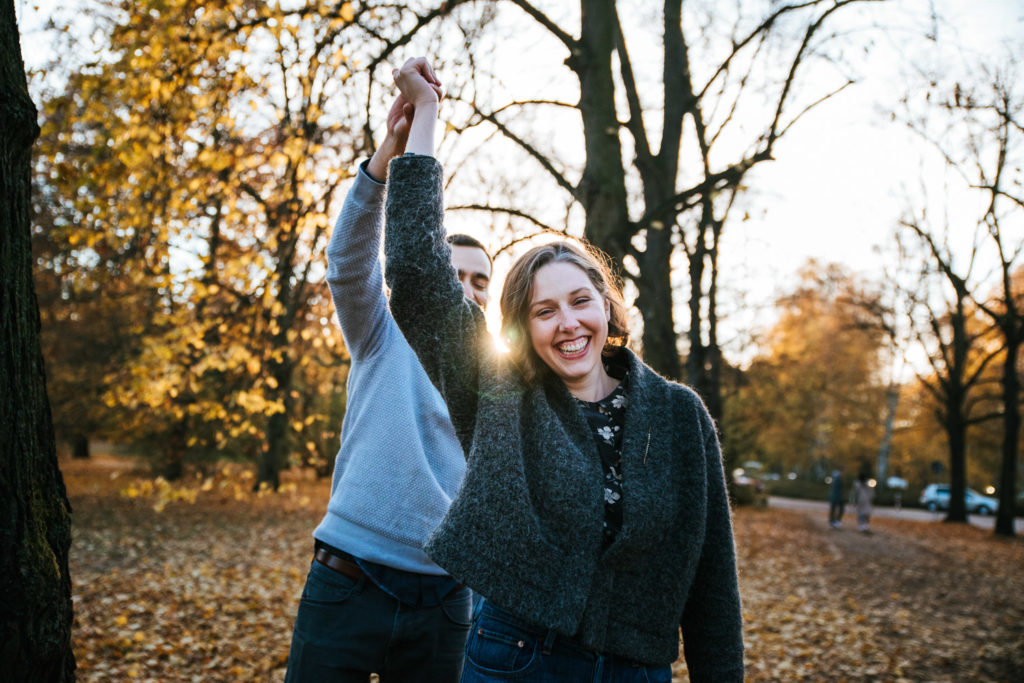 3.Time for creativity & fun!
There will be very little or no time trying out new posing ideas on your wedding day. This is because you will be caught up with the preparations and wedding ceremonies. Getting a pre-wedding photoshoot can be the key to try out something fun and unique. Climb up the peak of the mountain, go on a camping adventure, visit your first date location – you choose! You can also use some of these photographs in your 'Save The Date' card, or play a slideshow on your wedding day – narrating your love story to all the guests! There is no end to creativity – you just need to know how to make good use of your creative cells!
4. Give The Photographer A Chance To Know Your Styles.
While it is important for you to know how your photographer works, it is equally important for me to understand what exactly would you be looking forward to. I need to be on the same page as you, knowing your choices and styles well. You can use the images from your pre-wedding photoshoot to tell me which photos you like the most and why so that I can focus on those types of images on your wedding day. This will help ensure you get the photos you were expecting on the day.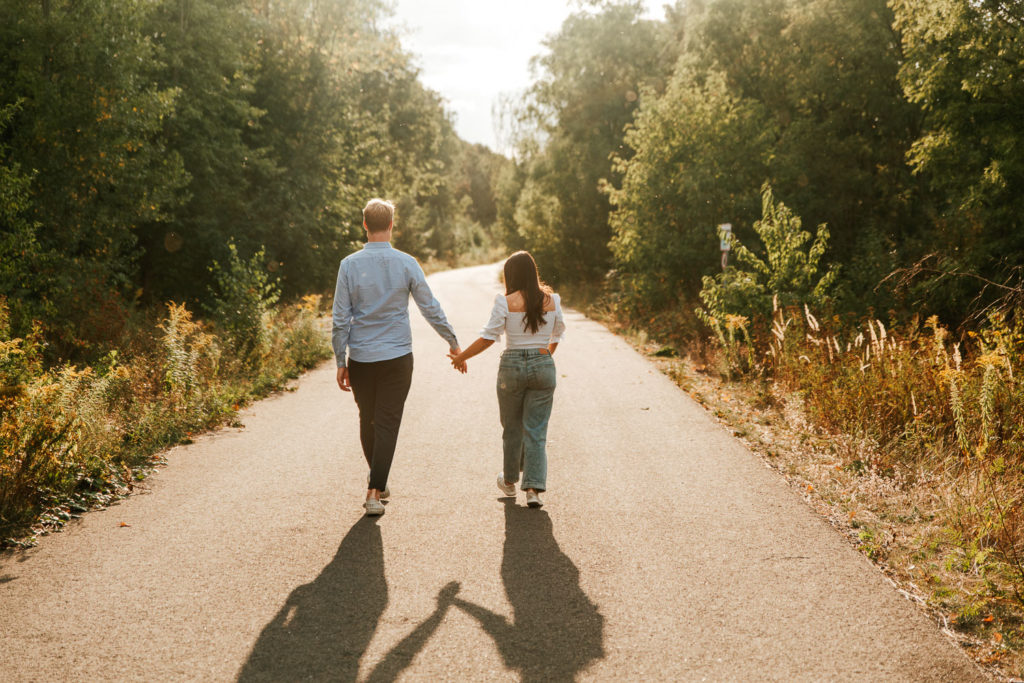 Don't you think that a pre-wedding photoshoot is indeed important? Time to avail pre-wedding photography from a skilled wedding photographer!